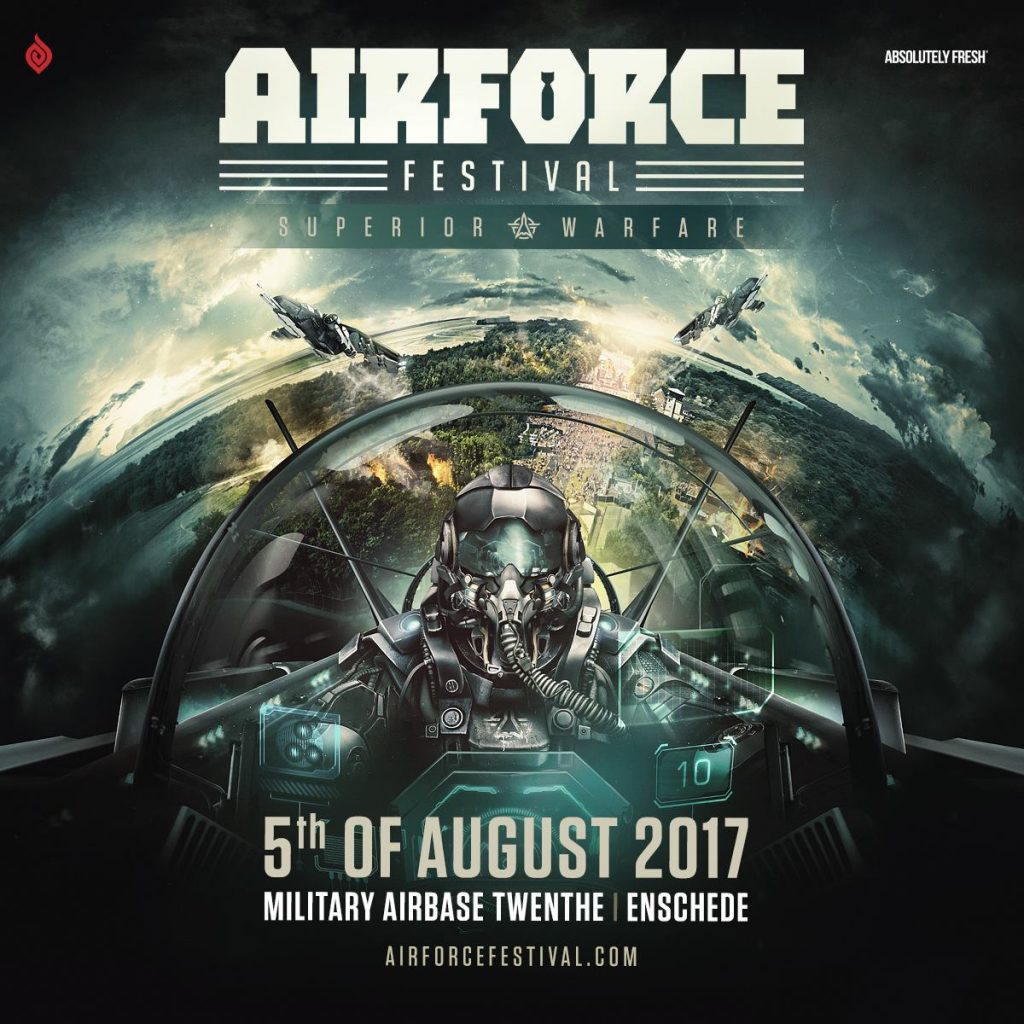 AIRFORCE Festival – Superior Warfare
NEXT EDITION: 05-08-2017
After the ruthless first invasion they kneeled for the new prime! With protocol two activated, we gear up for the second phase. An extreme entity will be assembled. Built to exterminate all that opposes the order. The unstoppable swarm of next gen soldiers loom at the horizon. This sequel will be a pure display of superior warfare. Step onto the battlefield of: AIRFORCE Festival2017 – Superior Warfare.
› Ticket sales start on March 11th at 1:00PM CET.
› Event: Airforce Festival 2017 – Superior Warfare | Official
› Location: Military Airbase Twenthe, Enschede
› Date: 5th of August 2017
› Aftermovie 2016: www.airforcefestival.com/aftermovie/
General Information AIRFORCE Festival
—  LINE UP —
No information yet.
— TICKETS —
Tickets for Airforce Festival 2017 – Superior Warfare are now available at airforcefestival.com/tickets.
— Event —
➜ Date: 5th of August 2017
➜ Location: Military Airbase Twenthe, Enschede
➜ Age: 18+